Easter
The Sanctuary at Easter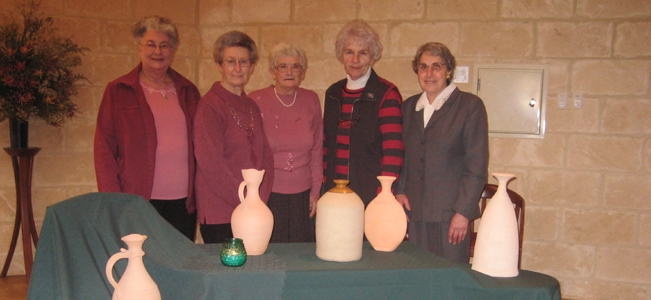 World Day of Prayer
World Day of Prayer at Christ the Living Vine Church Jan, Norma, Joan, Rosemary & Elena
Holy Hour
Holy Hour is held each Friday from 8am to 9am.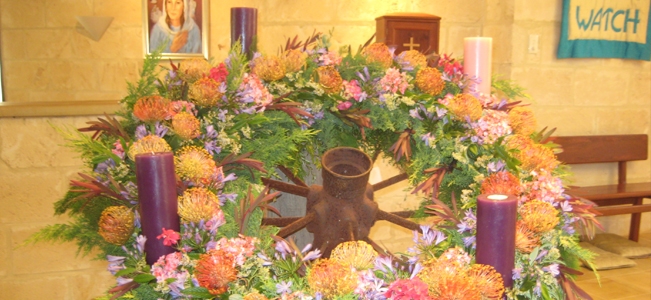 Advent
Advent wreath
Palm Sunday
Palm Sunday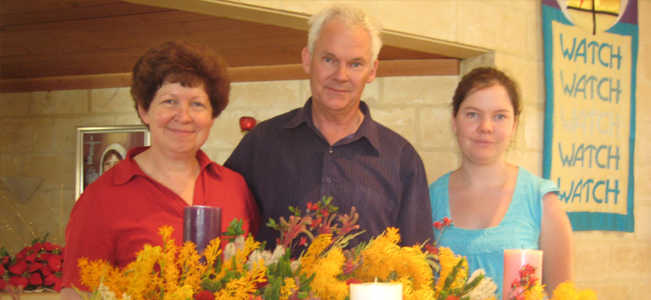 Advent Wreath arrangers
Gwenda, Richard & Lauren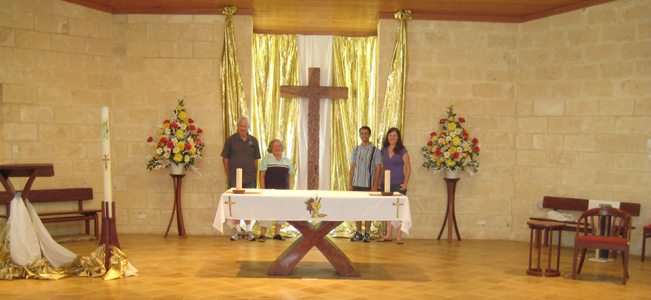 Easter Sunday decorators
Richard, Marisa, Elias & Lauren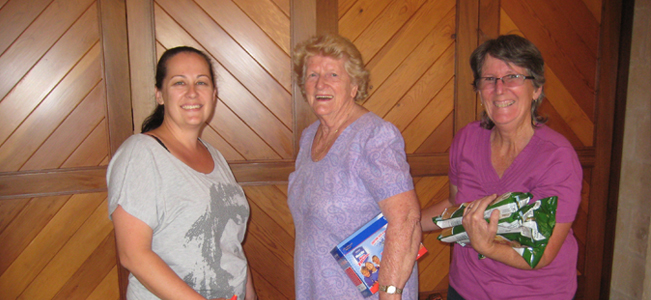 SVDP Christmas Hamper Workers
Linda, Pam & Kerry
Upcoming Events
There are no currently no events.
Parish Information
Mass Times: Sat 6:00pm / Sun 8:30am
Reconciliation: Saturday 5:30 - 5:45pm
Liturgical Year:
Year A
Liturgical Week:
Pentecost
This Week's Readings:
Acts 2:1-11; 1 Corinthians 12:-7, 12-13 John 20:19-23
WELCOME
Resources available for spiritual support for those practicing social distancing and isoloation are available on the RESOURCES tab above.
For Masses click HERE
COVID-19 Relaxing
With the recent easing of the Covid-19 restrictions by the WA Government regarding gatherings, the Executive of Pastoral Council and Fr Ian have resolved that our best path forward is the following:
Commencing Wednesday 20th of May, Mass will be celebrated within our church on Wednesday, Thursday and Friday at 9am with a maximum of 20 people within the church.
All those attending will be required to:
observe the physical distancing rule of 1.5 metres
sanitize their hands in the church foyer
wipe the benches (including handrails) on entering and leaving (wipes provided)
leave their name and contact details - a sheet is provided on the table in the foyer for this purpose.
These measures are necessary to minimise the risk of cross infection and so that in the unfortunate occasion of a Covid-19 infection, contact tracing is able to be done by the authorities. The information will not be shared in any other circumstance. There will be no exception to the maximum number of twenty (20) people at Mass. This includes Fr Ian.
The question of what is our pathway forward, with regard to weekend masses presented a real dilemma of how to apply fairness to the desire of a large number of people to attend Mass, given that only twenty people can attend. The Bishops have recognized this and so have extended the dispensation from the Mass obligation for the time being. Until such time as a much larger number of people can attend Mass, we have decided that we will continue with the current arrangement of recording our Sunday Mass to upload to YouTube. As a parish community we then share this loss together.
The Bishops of Australia have issued a Pastoral Letter which can be accessed on the Pulse of the Parish Page.
Please continue to stay safe, 1.5m apart, and wash hands frequently!
Please see the RESOURCES tab above for a range of different options for on line mass, reflections and prayers.
Link to daily Mass at Bunbury Cathedral HERE.
***
Turning the bulletin to read it easily...
Three options,
1. open from website, top right corner of the page there should be an icon that it an arrow going round clockwise - click 3 times.
2. Download and save on your devise, then open with adobe acrobat reader. Right click on the open document and a box appears with various options. One should be 'Rotate clockwise'. Again click 3 times.
3. print it out.
***
Information from the Diocese (the Bishop's Letters) can be found on the Cathedral website HERE.
Our Mission Statement
We the family of Christ the Living Vine, Leschenault, as followers of Christ, inspired by the Holy Spirit, strive to create a community of Christian love.

We will joyfully endeavour to reach out to meet the needs of those in our Parish and beyond in a spirit of love, acceptance and compassion.

"I am the Vine, you are the branches." (John 15:5)