Easter
The Sanctuary at Easter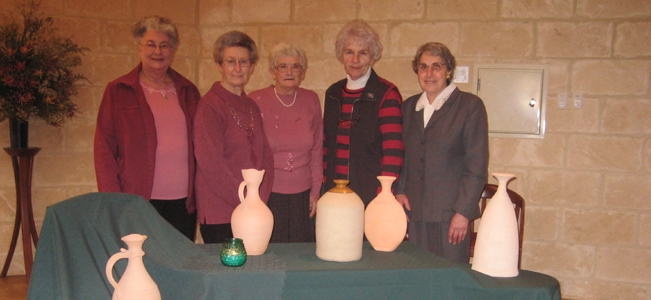 World Day of Prayer
World Day of Prayer at Christ the Living Vine Church Jan, Norma, Joan, Rosemary & Elena
Holy Hour
Holy Hour is held each Friday from 8am to 9am.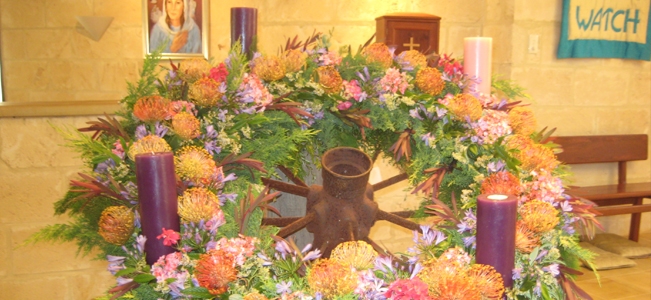 Advent
Advent wreath
Palm Sunday
Palm Sunday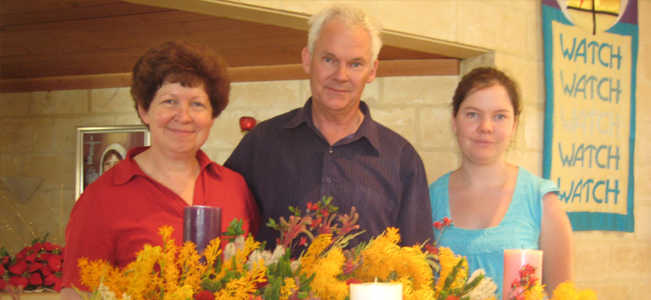 Advent Wreath arrangers
Gwenda, Richard & Lauren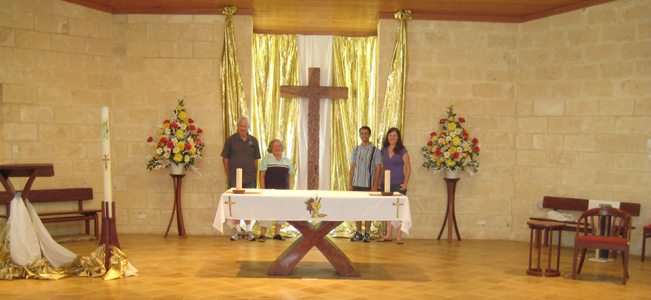 Easter Sunday decorators
Richard, Marisa, Elias & Lauren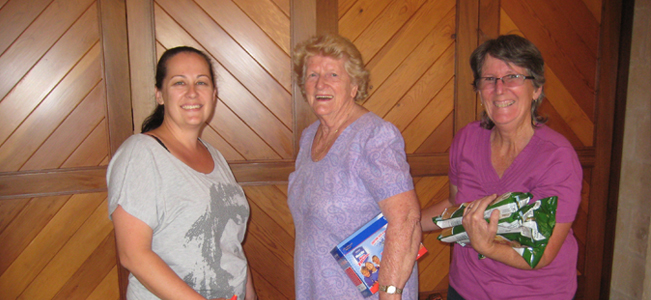 SVDP Christmas Hamper Workers
Linda, Pam & Kerry
Upcoming Events
There are no currently no events.
Parish Information
Mass Times: Sat 6:00pm / Sun 8:30am
Reconciliation: Saturday 5:30 - 5:45pm
Liturgical Year:
Year A
Liturgical Week:
4th Sunday of Lent
This Week's Readings:
1 Samuel 16:1, 6-7, 10-13 Ephesians 5:8-14 John 9:1-41
WELCOME
Resources available for spiritual support for those practicing social distancing and isoloation are available on the RESOURCES tab above.
Fr Ian's YouTube recordings
Introduction - HERE 26 March 2020
Stations of the Cross 2 April 2020
MASSES - are not currently being held in public. Please see the RESOURCES tab above for a range of different options for on line mass, reflections and prayers.
Link to daily Mass at Bunbury Cathedral HERE.
***
Turning the bulletin to read it easily...
Three options,
1. open from website, top right corner of the page there should be an icon that it an arrow going round clockwise - click 3 times.
2. Download and save on your devise, then open with adobe acrobat reader. Right click on the open document and a box appears with various options. One should be 'Rotate clockwise'. Again click 3 times.
3. print it out.
***
Information from the Diocese (the Bishop's Letters) can be found on the Cathedral website HERE.
Our Mission Statement
We the family of Christ the Living Vine, Leschenault, as followers of Christ, inspired by the Holy Spirit, strive to create a community of Christian love.

We will joyfully endeavour to reach out to meet the needs of those in our Parish and beyond in a spirit of love, acceptance and compassion.

"I am the Vine, you are the branches." (John 15:5)