Easter
The Sanctuary at Easter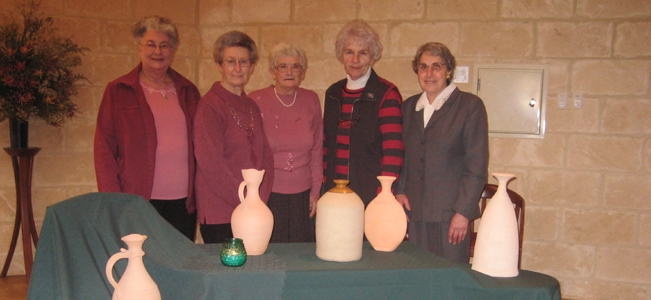 World Day of Prayer
World Day of Prayer at Christ the Living Vine Church Jan, Norma, Joan, Rosemary & Elena
Holy Hour
Holy Hour is held each Friday from 8am to 9am.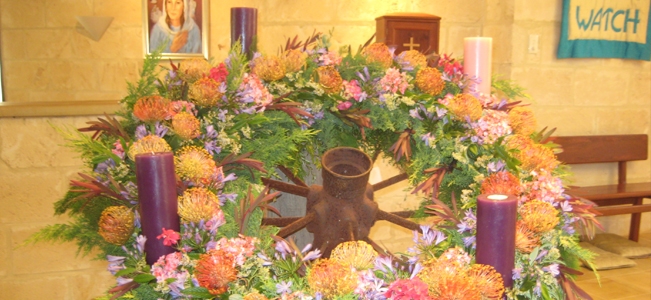 Advent
Advent wreath
Palm Sunday
Palm Sunday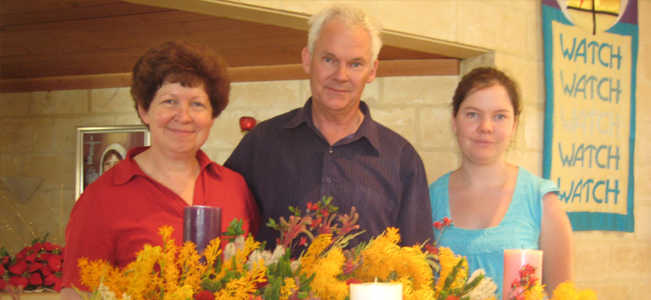 Advent Wreath arrangers
Gwenda, Richard & Lauren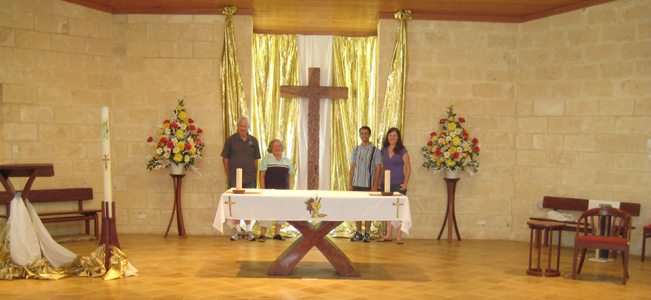 Easter Sunday decorators
Richard, Marisa, Elias & Lauren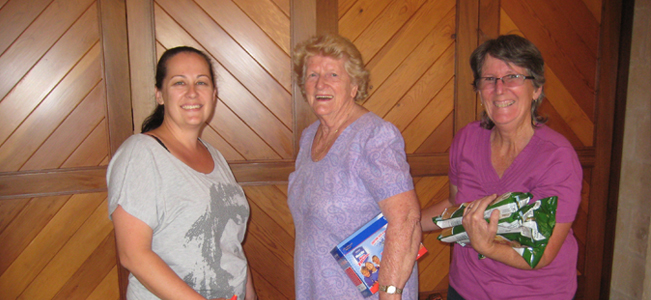 SVDP Christmas Hamper Workers
Linda, Pam & Kerry
Upcoming Events
Luis & the Aliens - school fund raiser
Read More »
Parish Information
Mass Times: Sat 6:00pm / Sun 8:30am
Reconciliation: Saturday 5:30 - 5:45pm
Liturgical Year:
Year C
Liturgical Week:
21st Sunday of Ordinary time
This Week's Readings:
Isaiah 66:18-21 Hebrews 12:5-7, 11-13 Luke 13:22-30
WELCOME
NEXT SUNDAY EVENING MASS: 25 August, 5.30pm.
Sunday 25 Aug is Migrant & Refugee Sunday
We celebrate the cultural diversity of our Parish with the blessing of the flags and a morning tea. We encourage all those born overseas or who identify with an overseas culture to wear national / traditional dress at Sunday morning mass (8.30am) and to bring a plate of traditional food to share for morning tea.
BUCKETS FOR JESUS
Bags are in the Foyer awaiting you to fill them with the requested goodies.
Buckets for Jesus is a not for profit mission body who personally visit and distribute buckets or gifts containing the necessities such as food, clothes, hygiene supplies, education and spiritual material to the poorest of the poor in The Philippines. Please remember those less fortunate by supporting this project
Our Mission Statement
We the family of Christ the Living Vine, Leschenault, as followers of Christ, inspired by the Holy Spirit, strive to create a community of Christian love.

We will joyfully endeavour to reach out to meet the needs of those in our Parish and beyond in a spirit of love, acceptance and compassion.

"I am the Vine, you are the branches." (John 15:5)