Easter
The Sanctuary at Easter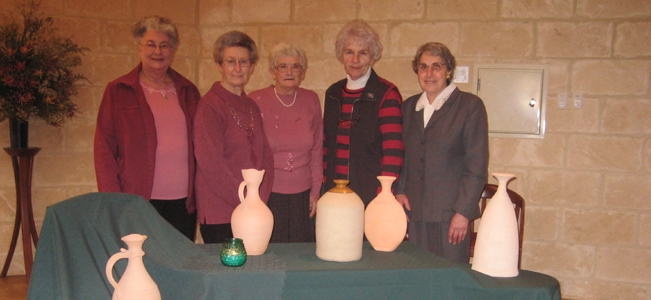 World Day of Prayer
World Day of Prayer at Christ the Living Vine Church Jan, Norma, Joan, Rosemary & Elena
Holy Hour
Holy Hour is held each Friday from 8am to 9am.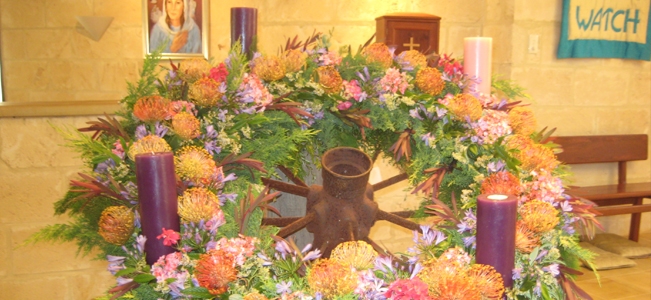 Advent
Advent wreath
Palm Sunday
Palm Sunday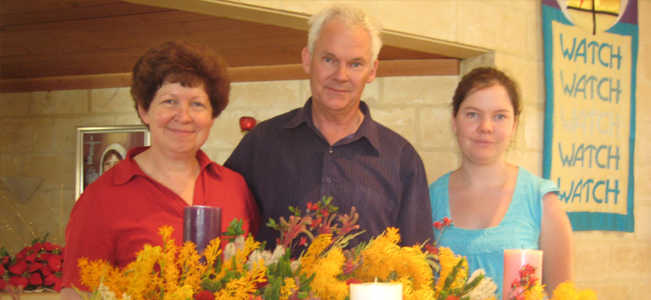 Advent Wreath arrangers
Gwenda, Richard & Lauren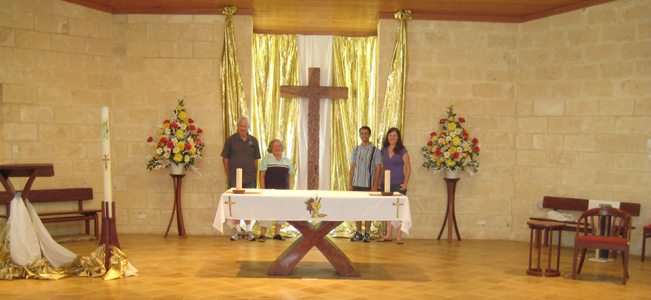 Easter Sunday decorators
Richard, Marisa, Elias & Lauren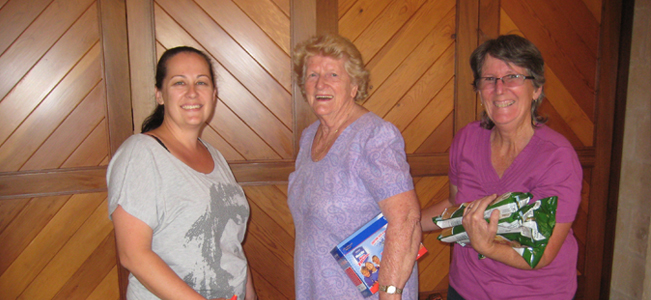 SVDP Christmas Hamper Workers
Linda, Pam & Kerry
Upcoming Events

Lunch with friends
Read More »
Parish Information
Mass Times: Sat 6:00pm / Sun 8:30am
Reconciliation: Saturday 5:30 - 5:45pm
Liturgical Year:
Year C
Liturgical Week:
29th Sunday of Ordinary time
This Week's Readings:
Exodus 17:8-13 2 Timothy 3:14-4:2 Luke 18:1-8
WELCOME
Welcome to Monsignor John Finlayson, who is looking after our Parish whilst Fr Nic is on holiday.
For Parish Emergencies, if Msgr John is not available, please contact the Bunbury Cathedral Parish at (08) 9721 2141.
Little Vines Play Group -
Bring your little ones to play and enjoy a coffee and chat with other parents / grandparents / carers on Wednesday 9.30 - 11.30am.
NEXT SUNDAY EVENING MASS: 27 October, 5.30pm.
-with the God's Servants Choir
Safeguarding Update - under Parish Groups and Ministries / Safeguarding
Bishops Letter - On 'The pulse of the Parish' tab.
Our Mission Statement
We the family of Christ the Living Vine, Leschenault, as followers of Christ, inspired by the Holy Spirit, strive to create a community of Christian love.

We will joyfully endeavour to reach out to meet the needs of those in our Parish and beyond in a spirit of love, acceptance and compassion.

"I am the Vine, you are the branches." (John 15:5)