CLV Flag
Christ the Living Vine Flag, designed for our 25th Anniversary in 2017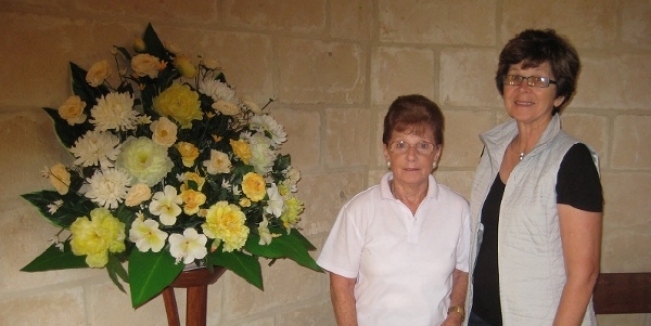 Mothers day 2020

2nd Sunday Advent 2020
Watch... Prepare

Parish Formation
Evening in 2019 with Fr Tony

Prayers for Lebanon

Flowers in Covid
Our wonderful florists kept the Church looking beautiful for our online Masses

Church grounds
and our Busy Bees and gardeners did a wonderful job outside

Easter & ANZAC
The Easter Message and ANZAC intertwined this year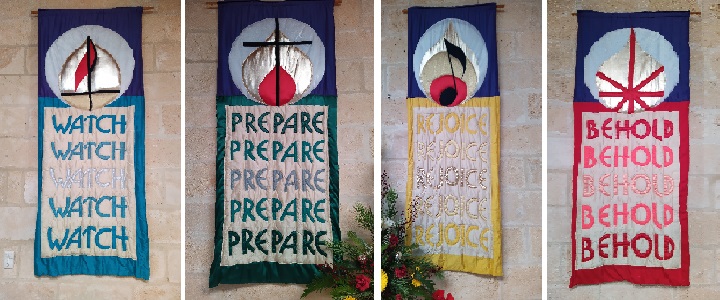 Watch! Prepare! Rejoice! Behold!
May your Christmas be filled with the Peace of Christ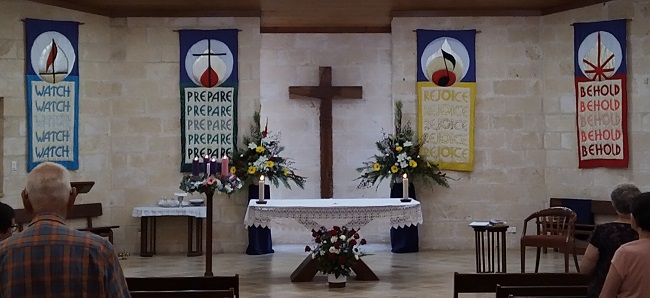 Christmas 2020
See below for our Mass times
Upcoming Events

Meeting for all Catholic Women
Read More »

Fr Ian's Farewell
Read More »
Parish Information
Mass Times: Sat 6:00pm / Sun 8:30am
Reconciliation: Saturday 5:30 - 5:45pm
Liturgical Year:
Year B
Liturgical Week:
2nd Sunday of Easter
This Week's Readings:
Acts 4:32-35; 1 John 5:1-6; John 20:19-31
WELCOME
For on-line Masses click HERE.

Our events are beginning to get back to a Covid-normal so please do check out the Events tab for everything happening. Ask to be placed on our e-bulletin list or download it weekly through the link to the left.
AFTER SCHOOL SACRAMENTAL PROGRAM
Preparation for the Sacrament of Confirmation for children not in a Catholic School will begin in June. Candidates for Confirmation must have received the prior sacraments of Baptism, First Reconciliation and First Eucharist. Candidates must be in at least Year 6 at school. Enrolments should be submitted by mid-May, ready for the Confirmation Enrolment masses on the 22nd and 23rd of May. Classes will begin in June.
Please contact the parish office in the first instance – admin@leschenaultcatholicparish.com.au. Forms will be emailed to you on Thursdays.
COVID-19 Update
As you will be aware from the new reports, we have a QR-code and contact tracing forms (use one or the other). We continue to provide wipes for the benches and handsanitizer. Please use on the way in/out of church. If you are unwell you are respectfully asked to stay at home! We are now alowed to take 60% of our capacity. Please respect this - you may wish to consider attending an alternative Mass to your usual.
Please continue to stay safe, 1.5m apart, and wash hands frequently!
***
Our Mission Statement
We the family of Christ the Living Vine, Leschenault, as followers of Christ, inspired by the Holy Spirit, strive to create a community of Christian love.

We will joyfully endeavour to reach out to meet the needs of those in our Parish and beyond in a spirit of love, acceptance and compassion.

"I am the Vine, you are the branches." (John 15:5)